Historical Essay
Andrews, Roy Chapman (1884 - 1960)
Adventurer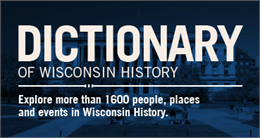 Early Life
Roy Chapman Andrews adventurer, administrator and Museum promoter was born in Beloit, Wisconsin. From his earliest childhood he had a desire for travel and adventure. "I was born to be an explorer," he later wrote in his 1935 book "The Business of Exploring."
Career
Using money he saved from his job as a taxidermist, he arrived in New York City in 1906 after graduating from Beloit College. Andrews spent his entire career at the American Museum of Natural History, where he rose through the ranks from departmental assistant, to expedition organizer, to Museum director.
Expeditions
In 1909 and 1910 he sailed as a naturalist on the USS Albatross to the Dutch East Indies. Andrews was known for leading a series of expeditions through China in the early 20th Century, into the Gobi Desert and Mongolia. By 1920 Andrews was ready for a new adventure. For eight years he had been thinking about a grand scheme to "reconstruct the whole past history of the Central Asian plateau" including its geology, fossil life, past climate and vegetation. Already a seasoned world traveler, Andrews set up housekeeping in Peking with his family, and made his first expedition into the Gobi in 1922. Additional expeditions followed in 1923, 1925, 1928 and 1930.
Findings and Legacy
Expecting to find the "missing link" for human evolution, Andrews instead found a wealth of mammal and dinosaur fossils. The finds that garnered the most publicity were dinosaur eggs. "Protoceratops andrewsi" was the first dinosaur fossil discovered by and named for Chapman in the Mongolian Gobi in 1923.
Throughout his career, Andrews explored desert islands, raging seas, remote mountains, and deserts. He survived encounters with angry whales, hungry sharks, pythons, and several brushes with armed Chinese bandits. He was erroneously reported dead at least once. In 1934, Andrews became director of the American Museum of Natural History. Andrews is said to have been one of the models for movie legend Indiana Jones. In 1942 he left the museum and moved to California where he spent the rest of his life writing about his experiences. He described his many expeditions in several books including "The New Conquest of Central Asia" in 1932, "Meet Your Ancestors" in 1945, "In the Days of the Dinosaur" in 1959, and the autobiographical works "Under a Lucky Star" in 1943 and "An Explorer Comes Home" in 1947. Andrews died in Carmel in 1960.
View a related article at Wisconsin Magazine of History Archives.
View newspaper clippings at Wisconsin Local History and Biography Articles.
Learn More
See more images, essays, newspapers and records about Roy Chapman Andrews
Dictionary of Wisconsin History
Explore more than 1,600 people, places and events in Wisconsin history.
[Source: www.answers.com; wikipedia]