Historical Essay
Augustus A. Bird (1802 - 1870)
Contractor and Politician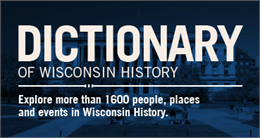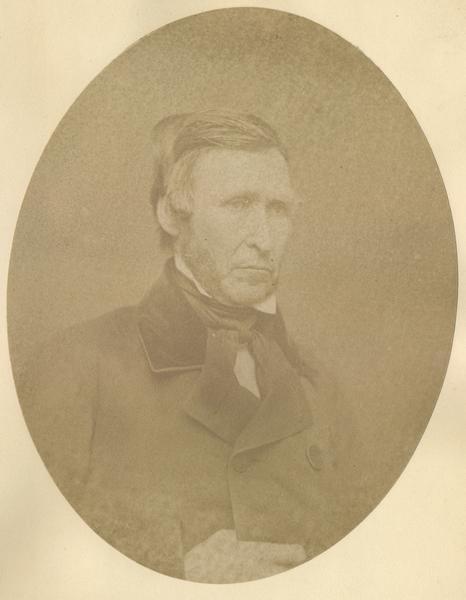 Augustus A. Bird
Quarter-length oval portrait of Augustus A. Bird. He was born in Reading, Windsor County, Vermont and emigrated to Wisconsin in 1836. He and his family were early settlers of Madison.
View original source document
here.
Early Career
Augustus A. Bird was a building contractor and politician born in Vermont in 1802. In 1836 he moved to Milwaukee where he became a building contractor and speculator. He soon allied himself with the political fortunes of James D. Doty, and in May of 1837, was named with Doty as one of the three commissioners to supervise the building of a territorial capitol in Madison.
Accusations
Bird directed the construction from June, 1837, until April, 1838, when the contract was let by the commissioners to James Morrison. In the bitter political rivalry of the territorial period, the activities of the capitol commissioners soon came under attack from the anti-Doty politicians led by Henry Dodge and Moses M. Strong.
In 1839 the legislature charged the commissioners with mismanagement of public funds and removed them from office. Accusations of graft against Bird and Doty continued to be a political issue for several years and litigation continued until 1848.
Late Career
Although these charges may have harmed Bird's early career, he remained in Madison, serving as sheriff of Dane County from 1841 until 1845, state assemblyman in both 1851 and 1856, and mayor from 1857 until 1858. As a contractor he was instrumental in constructing several public and private buildings in the city.
Learn More
See more images, essays, newspapers and records about Augustus A. Bird
Dictionary of Wisconsin History
Explore more than 1,600 people, places and events in Wisconsin history.