Historical Essay
Florence County
Origin of Florence County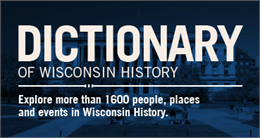 Florence County was named by H. D. Fisher in honor of Mrs. Florence Hulst, wife of Dr. N. P. Hulst of Milwaukee. The name was first applied to the Florence iron mine; and then to the town and county.
Learn More
See more images, essays, newspapers and records about Florence County, Wisconsin.

Dictionary of Wisconsin History
Explore more than 1,600 people, places and events in Wisconsin history.
[Source: Kellogg, Louise Phelps. "Derivation of County Names" in Proceedings of the State Historical Society of Wisconsin for 1909, pages 219-231.]