Historical Essay
Green, William T. 1860 - 1911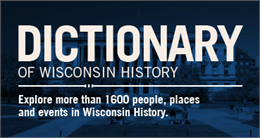 African-American attorney and civil rights activist. Born in Canada in May, 1860, Green came to the U.S. in 1884 and within a few years was a leader of Milwaukee's black community. In 1889, after an instance of blatant discrimination, he was among those who organized a civil rights convention that created the Union League of Wisconsin and started the lawsuit Howell vs. Litt, which ruled that discrimination by race was illegal. Green is thought to have drafted the state's first civil rights law in 1891 (it passed in 1895, and became the foundation for modern civil rights legislation in Wisconsin).
Green was the first black graduate of the Univ. of Wisconsin Law School (1892), and until his death was the only black lawyer in Milwaukee and the only African-American member of the Wisconsin Bar Association. He was the first black attorney to argue a case before the Wisconsin Supreme Court. His legal work involved everything from murder and assault to worker's compensation and constitutional issues.
In 1912, the Wisconsin Bar Association Proceedings published this short note: "Wm. T. Green died December 3, 1911, aged 48 years [sic]. He graduated from the Law School of the University of Wisconsin in 1892, and practiced is profession at Milwaukee. He was the only negro [sic] lawyer in our ranks. He represented practically all of his race in their trials and tribulations both in the criminal and civil courts and was a worker for the betterment of conditions among his people. He was a Republican and a frequent delegate to the conventions of his party." View more information in Fishel, Leslie H. "The Genesis of the First Wisconsin Civil Rights Act." Wisconsin Magazine of History vol. 49 no. 4 (Summer 1966): 324-333.
Learn More
Dictionary of Wisconsin History
Explore more than 1,600 people, places and events in Wisconsin history.
[Source: Fishel article linked above; 1900 U.S. Census; Proceedings, State Bar Association of Wisconsin, 1912-14 (Madison: 1915): 33; Milwaukee Free Press, Dec. 4, 1911.]