Historical Essay
Greenfield (Kinnickinnic), Milwaukee County
Origin of Greenfield, Wisconsin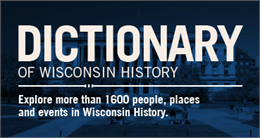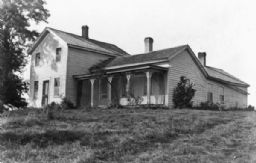 Huntington House, Greenfield, Wis., ca. 1909 (WHI-32022)
In 1839 Olney Harrington, a newly-arrived attorney from New York, was appointed postmaster of the first post office in the newly-organized Town of Kinnickinnic; he submitted the post office name as "Greenfield" and citizens so liked the name that the Town was renamed "Greenfield" on February 19, 1841;when the town incorporated as a city on February 14, 1957, it retained the name.
Learn More
See more images, essays, newspapers and records about Greenfield, Wisconsin.

Dictionary of Wisconsin History
Explore more than 1,600 people, places and events in Wisconsin history.
[Source: www.ci.greenfield.wi.us; Robert Roesler, President Greenfield Hist SocietyWe obtained a copy of the Post Office appointment from NARA, and gathered information about Harrington on the internet. The other items are common knowledge See this&more on the city's website www.ci.greenfield.wi.us Click "About Greenfield". Robert Roesler President Greenfield Hist Society]