Historical Essay
Jarreau, Al 1940 -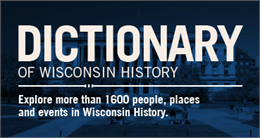 Singer, songwriter; Born in Milwaukee. Attended UW-Madison; graduated from Ripon College; First LP: We Got By; Other LPs: Glow; Look To the Rainbow; All Fly Home; This Time; Breakin Away (includes song "We're In This Love Together"); Jarreau; High Crime; Live In London; L Is For Lover; 1965; Jarreau Does Withers. 
Learn More
Dictionary of Wisconsin History
Explore more than 1,600 people, places and events in Wisconsin history.
[Source: Wisconsin Film Office (filmwisconsin.org)]