Historical Essay
Lake Waubesa [origin of place name]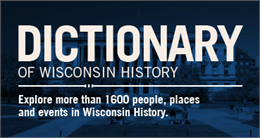 Swan (V.) Corruption of wabisi, the Chippewa word for swan. Wau-bih-zee = swan wau-bih-sa = white bird or "thing flies along" (W.) Named by Dr. Lyman C. Draper about 1855, and legalized by Legislature Feb. 14, 1855.  Before that, the body of water was called Sa-hoo-cha-te-la, meaning "lake of the rushes". 
Learn More
Dictionary of Wisconsin History
Explore more than 1,600 people, places and events in Wisconsin history.
[Source: Wis. Hist. Collections, v.10, p. 67; Milwaukee Sentinel, Jun. 29, 1953.]