Operate Your Nonprofit Preservation Organization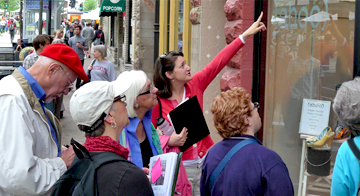 Operate Your Nonprofit
Learn how to build an effective nonprofit board of directors, find and keep members, solve common nonprofit management problems, and work with government on historic preservation issues.
Historic Preservation Glossary

Not sure what "Certified Local Government" means? Check out our Glossary for this and other Historic Preservation terms. Go to the Glossary
Have Questions?
Contact Rick Bernstein by phone at 608-264-6583 or by email below for questions about Historic Preservation Advocacy.
Refine Search
Look for all Operate a Preservation Nonprofit articles.
Feature Story