MULTICULTURAL ENGAGEMENT:
BUILDING RELATIONSHIPS
FOR THE NEW
MUSEUM PROJECT
AND BEYOND
WISCONSIN: OUR HISTORY IS SHAPED BY OUR UNIQUE MIX OF PEOPLE
The Wisconsin Historical Society values building relationships with all communities in order to integrate authentic perspectives from diverse populations into the new museum.

Share your thoughts and ideas with us as we seek to create a modern, state-of-the-art, and inclusive history museum that connects and tells the stories of Wisconsin's diverse people.
OUR COMMITMENT:
MULTICULTURAL ENGAGEMENT
Multicultural engagement reflects the mission and vision of the Wisconsin Historical Society to provide unparalleled access to history and connect our past to the present to build a better future. The Society is committed to inclusive storytelling and collaborating with our communities to ensure that stories reflecting Wisconsin's unique mix of people can be heard and experienced in the shared story of what makes Wisconsin, Wisconsin.
EVENT LOCATIONS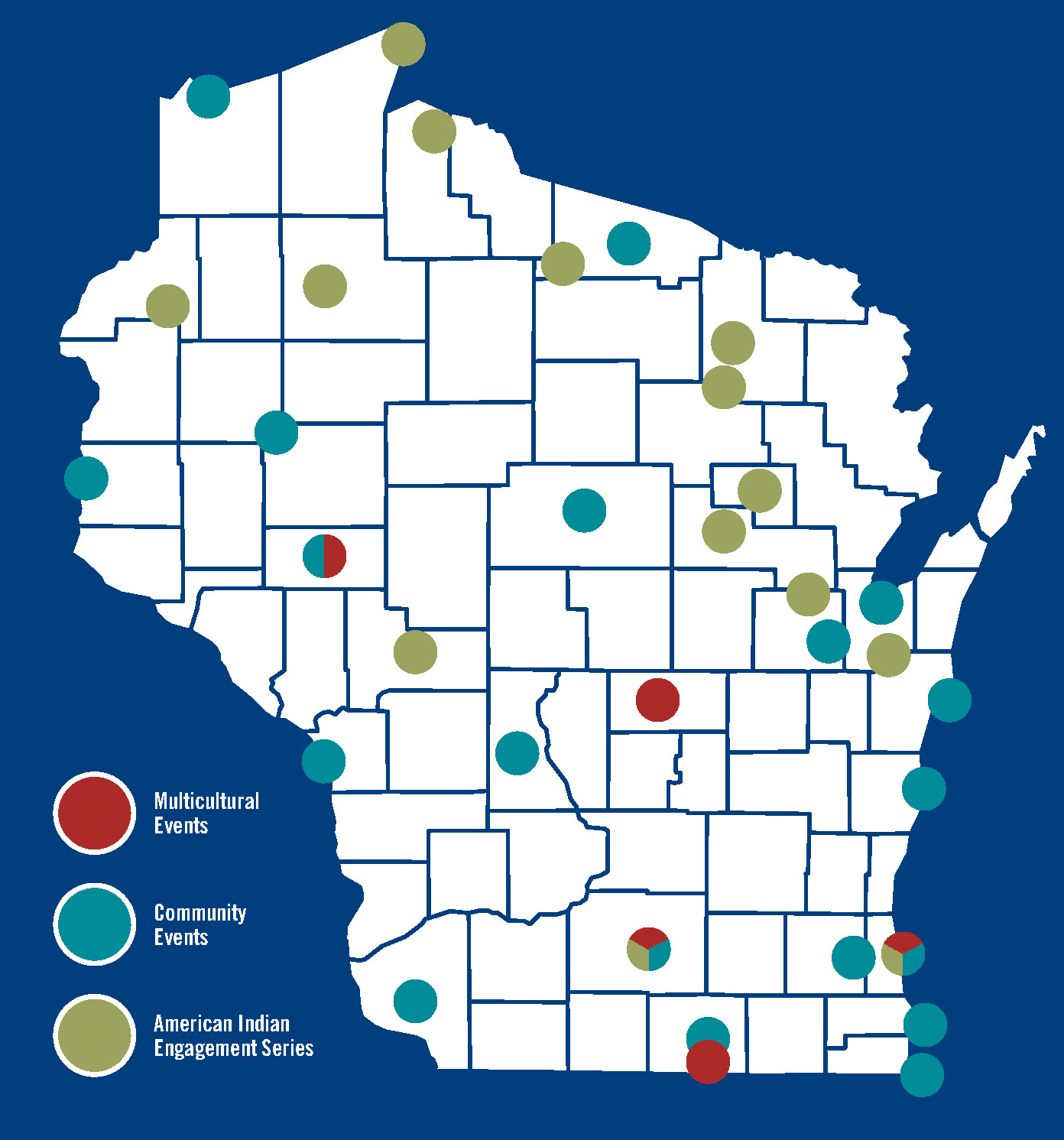 LISTENING SESSION RESULTS