Feature Story
Lavinia Goodell
Celebrating Wisconsin Visionaries, Changemakers, and Storytellers
Leading the Way for Women to Practice Law
Storyteller | Lavinia Goodell | 1839 - 1880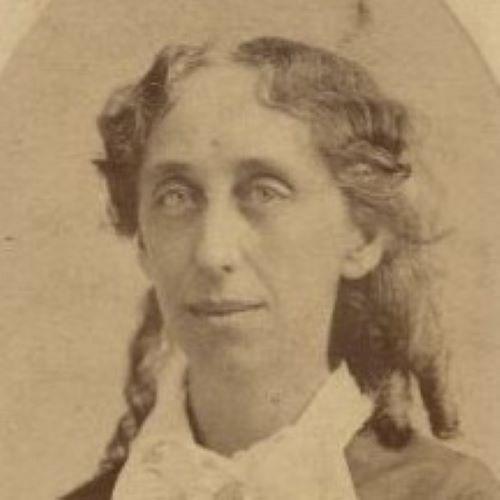 Undated studio portrait of Lavinia Goodell. - WHI Image #111556
In 1876, Lavinia Goodell was denied the right to practice as an attorney before the Supreme Court of Wisconsin because she was a woman. Born in 1839, Goodell came from an abolitionist family. Her father, William Goodell, was a newspaper editor, and Lavinia developed keen storytelling skills working alongside him on The Principia. Goodell undoubtedly drew on those skills when she later helped persuade the courts to allow women to practice law in Wisconsin.
Goodell and her family moved to Janesville, Wisconsin, in 1871. She had been interested in law since high school, so she applied for several apprenticeships in Janesville. She was not-so-politely turned down from each one because she was a woman. So, Goodell taught herself and passed the bar in 1874. She won her first two cases. Many of her clients were women who embraced the same reform issues that she did. In 1876, when one case required her to appeal to the Wisconsin Supreme Court, the question was raised: could a woman appear before the highest court in the state? After much consideration, the three Wisconsin Supreme Court judges decided she could not represent her client before them.
Although her request was initially denied, Goodell set the wheels in motion for women lawyers to be allowed to represent clients before the Wisconsin Supreme Court. She encouraged lawmakers in the legislature to introduce a bill authorizing women to be admitted to the state bar. This bill explicitly stated that "no person shall be denied admission or license to practice as an attorney in any court of this state on account of sex." The bill became law on March 22, 1877.
Two years later, another of her cases went to the Supreme Court, and she reapplied to practice before them. This time, they permitted her to move forward with her case. She died less than a year later, after paving the way for women to practice law in Wisconsin. Sadly, Goodell did not see the day when women achieved the same rights as men. It took another four decades after her death for women to obtain the right to vote in her state. Nevertheless, Goodell is a storyteller to remember who made a lasting impact on women's rights in Wisconsin.
*This story is adapted from the Wisconsin Historical Society Press book Warriors, Saints and Scoundrels available for purchase here.
Learn More: