History is a story with many voices, always growing and evolving—a story we tell together.
Throughout time and place, humans have looked to the past to inspire the future. We study the stories of those who came before us to define who we are today, and who we want to become tomorrow. We have a conversation with our past to build a better future. There are countless chapters in this story — achievements that inspire us to be better, and tragedies that remind us not to go down the wrong path. Follow along as we share fascinating and diverse stories of people and places from Wisconsin history.
In 2021, the Wisconsin Historical Society marks its 175th year of collecting, preserving, and sharing history. Join us in celebrating Wisconsin visionaries, changemakers, and storytellers. We hope you find these stories illuminating, powerful, and inspiring.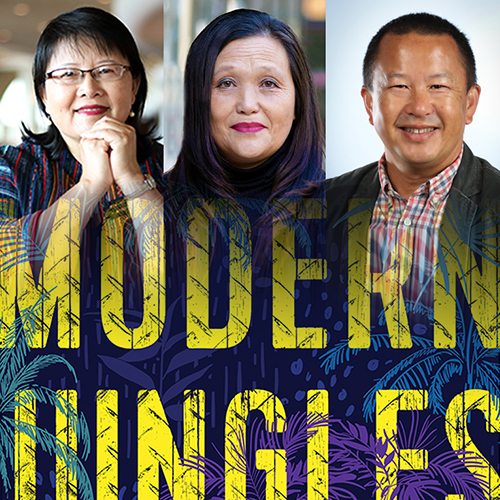 Modern Jungles
A Conversation about the Hmong Refugee Experience in Wisconsin
Virtual Panel | April 29, 2021 | Noon - 1 PM
Join us for a panel discussion exploring the themes of the new Wisconsin Historical Society Press book Modern Jungles: A Hmong Refugees Childhood Story of Survival by Pao Lor. After a difficult and perilous journey that neither of his parents survived, five-year-old Pao Lor reached the safety of Thailand, but the young refugee boy's challenges were only just beginning. Drawing from both personal experiences and contemporary scholarship, panelists will discuss the Hmong diaspora to Wisconsin and the important contributions of Hmong Wisconsinites today.
Panelists Include
Moderator Dr. Chia Youyee Vang | Author Pao Lor | Panelist Mai Zong Vue
Register Now
Visionaries
We celebrate these forward-looking innovators who charted new paths for others.
Changemakers
We celebrate these changemakers who were pivotal in our state's history.
Storytellers
We celebrate these storytellers who played a role in sharing history.
Check out our unique products, books, and upcoming events that continue the celebration of Wisconsin visionaries, changemakers, and storytellers.