Feature Story
Rev. John W. Carhart
Celebrating Wisconsin Visionaries, Changemakers, and Storytellers
His Vision Inspired the Automobile
Visionary | Rev. John Wesley Carhart | 1834 - 1914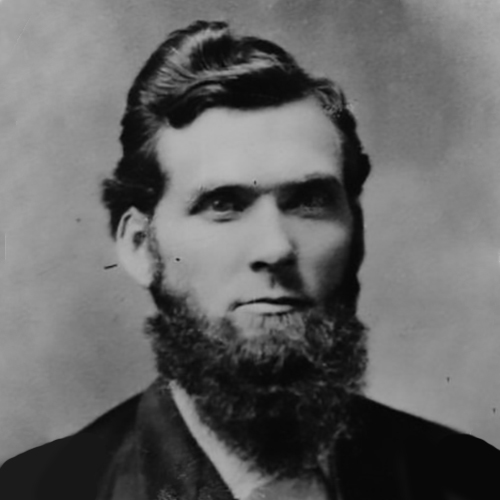 Reverend John W. Carhart, ca. 1880 - WHI Image #91657
John Wesley Carhart was an inventor, minister, doctor, author, and visionary. Carhart was born above the banks of the Hudson River near Albany, New York, in 1834. He came from a farming family, but he decided to enter the seminary and was ordained in 1854 to preach in the Methodist Episcopal Church. In addition to working for the church, he published novels and poems and developed an interest in steam-powered machinery before leaving New York.
In 1871, Carhart was transferred to Wisconsin, where he settled in Racine. While recovering from an illness, he imagined using steam to power a carriage. His physicist brother put this idea on paper, and George Slauson, a wealthy local merchant, outfitted a workshop for him. Mechanics built the chassis and Carhart had metal parts cast by the J.I. Case Company. He christened the vehicle "The Spark."
His invention didn't catch on, but it did inspire the Wisconsin legislature to sponsor a contest to build a practical automobile. In 1875, lawmakers promised $10,000 to the inventor whose vehicle could run from Green Bay to Madison in the shortest time, and Carhart's design helped inspire one of the contestants. Despite the publicity generated by the race, automobiles did not become marketable for another quarter century.
Carhart, meanwhile, resigned his ministry in 1880 after a dispute with church leadership. He went to medical school, became a doctor, and followed his son to Texas, where he treated patients, published a journal, and wrote fiction. His realistic treatment of a lesbian relationship in his 1895 novel "Norma Trist" led to his arrest for "sending obscene literature through the mails." His last work, "Under Palmetto and Pine," was a sympathetic story of African Americans in Texas struggling against racism.
Wisconsin visionary Rev. John Wesley Carhart's invention may not have caught on, but it did spark the creation of the automobile.
* This story is adapted from the Wisconsin Historical Society Press book Warriors, Saints and Scoundrels and from the Wisconsin Historical Society article John W. Carhart
Learn More: