Feature Story
Ephraim Williams
Celebrating Wisconsin Visionaries, Changemakers, and Storytellers
Appleton's Entertainer Extraordinaire
Changemaker | Ephraim Williams | 1860 - 1921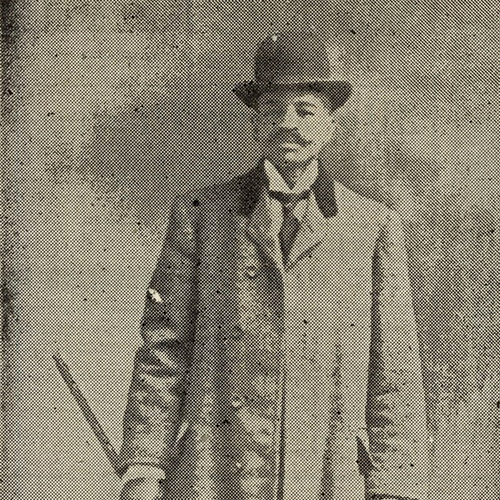 Portrait of Professor Ephraim "Eph" Williams. - Courtesy of Circus World Museum
On April 24, 1901, over 2,500 people packed the big top in Milwaukee to witness the grand return of Wisconsin changemaker and circus owner Prof. Ephraim "Eph" Williams. Having just returned from Europe, Williams rebranded his circus as the Great Northern Railroad Show and set out through the Midwest with over 75 performers such as acrobats, opera singers, and comedians, along with a menagerie of horses, ponies, and dogs. Williams made history as a Black circus owner whose production featured an all-Black cast.
Being a Black circus worker was often dangerous during this era, especially in the upper Midwest where all-white communities sometimes greeted the performers with racial slurs and even violence, including lynching. At the time, Black men and women were mostly relegated to hard labor or cast in minstrel shows that reinforced stereotypes and ridiculed the performers. Williams' vision for the circus challenged this system and provided an uncommon opportunity for Black opera singers and comedians.
Williams' love for show business was fostered in Wisconsin. In the mid-1880s, he worked at the Briggs Hotel in downtown Appleton where he quickly became enamored with the circus. Williams started his career as a horse trainer and equine performer while honing his stage persona as Professor Eph. In a few years he co-owned the Ferguson-Williams Show and also collaboratively toured with Wisconsin's Skerbeck Circus. With increasing success, Williams set out alone to create and own his legendary circus, Professor Eph Williams and His Famous Troubadours, and in the early 1900s further expanded when he purchased a vaudeville show called Silas Green from New Orleans. As he expanded, this new attraction allowed him to further extend steady work to Black artists such as legendary singer Bessie Smith. He began touring the combined show throughout the American South and Midwest.
After his death in 1921, part of the Silas Green ownership was sold to Charles Collier, a white manager who re-emphasized minstrel performances in the show. Spanning a nearly 40-year career, Williams wowed audiences with thrilling performances and led several national traveling shows, making him stand-out as a legendary changemaker among Wisconsin's rich circus tradition.
Learn More: