Feature Story
Benjamin Butts
Celebrating Wisconsin Visionaries, Changemakers, and Storytellers
Business Owner & Pillar of the Community
Visionary | Benjamin Butts | 1853-1930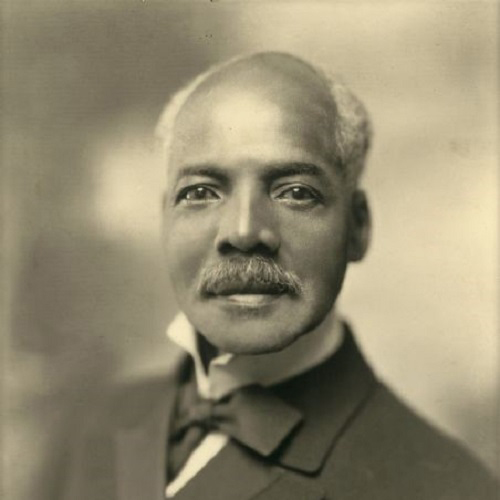 Studio portrait of Benjamin Butts wearing bow tie and suit circa 1930. WHI Image 45156
Benjamin Butts spent most of his childhood enslaved, but by the end of his life he was a visionary, a business owner, and a well-known figure around the Wisconsin State Capitol.
Butts was born in 1853 near Petersburg, Virginia. He was only 11 when Wisconsin soldiers occupied the town in 1864, at the height of the Civil War. He hung around the soldiers' camp, helping with light chores. When the regiment returned home to Wisconsin, Butts decided to follow. He went to Richland Center with Major Cyrus Butt. Like most formerly enslaved people, he had no surname of his own, so he adopted the major's. His former comrades found work for him until he was old enough to live on his own.
Around 1870, Butts moved to Madison. The city had very few Black residents at the time, and prejudice was widespread. Personal services like shaving and cutting hair were among the few vocations open to African Americans. Butts worked as a porter and a clerk before finding a job in a barber shop.
In 1872, while still a teenager, Butts opened his own barber shop. "He shaved daily many notables from the Capitol," recalled a journalist years later. "Governors Rusk, Washburn, Taylor, Smith, Fairchild, and Peck were among his best customers." For 28 years he tended to Madison's public figures, and his friendship with them led to other opportunities. In 1877, in addition to running his own shop, Butts also held a position as a washroom attendant for the Wisconsin State Assembly, becoming the only Black person on staff. For many years, he also served as doorman at official government ceremonies and as a butler at private parties on Mansion Hill.
In 1895, Butts was running his own business and raising a family. He was one of only 41 African Americans in the city. He, his wife, Anna, and their five children made up 10 percent of the entire Black population in Madison. The Wisconsin Historical Society opened its grand new building on the University of Wisconsin campus in the fall of 1900, and the Society hired Butts as a janitor and messenger. He held the position for three decades.
In January 1930, Butts contracted pneumonia and died at age 80. The man who began life as an enslaved person in Virginia had become a notable Wisconsin visionary and one of the state's earliest African American business owners.
*This story was adapted from the Wisconsin Historical Society press book Warriors, Saints, and Scoundrels, and from the Wisconsin Historical Society article Benjamin Butts: One Man's Journey from Slavery to Madison.
Learn More: