Feature Story
Michael Vang
Celebrating Wisconsin Visionaries, Changemakers, and Storytellers
Moving Soccer Forward
Visionary | Michael Vang | 2000 - present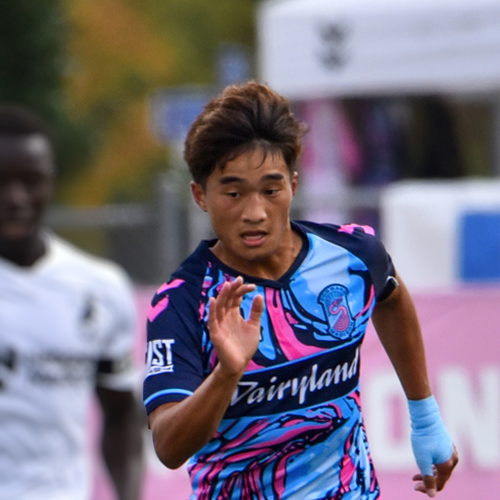 Michael Vang plays soccer for Madison's professional soccer league, Forward Madison. - Courtesy of Forward Madison Football Club.
History happens every day. Michael Vang proved that when he stepped on the field for Forward Madison on August 14, 2020. We celebrate this Wisconsin visionary who is believed to be the first Hmong man to play professional soccer in the United States.
Vang, an attacking midfielder, grew up in St. Paul, Minnesota, coached largely by his father, Tay Vang, whose family had moved to France as refugees in the early 1980s. Tay founded the St. Paul United youth club to provide a proper soccer education to Hmong children on the city's east side.
Three of Tay's children have been serious players: Michael, in Portugal and later Madison; Brian, at UW-Green Bay and later with the Michigan Stars; and Maddie, who played Division I soccer at the University of South Dakota. The Vangs have succeeded despite a competitive development system that favors players of means and often makes assumptions about the athletic abilities of Asian players.
Michael scored a goal in his first appearance for the team, a 4-0 victory over South Georgia Tormenta FC at Hart Park in Wauwatosa. The jersey he wore is now part of the Wisconsin Historical Society's historical collections. It may be no coincidence that Mike has found success in Wisconsin, which has the third highest Hmong population in the country. We honor the blossoming career of this Wisconsin athlete and visionary.
*The details in this story are courtesy of Forward Madison FC.
Learn More: