Feature Story
Pao Lor
Celebrating Wisconsin Visionaries, Changemakers and Storytellers
Chronicling the Hmong American experience
Storyteller | Pao Lor | 1972 - Present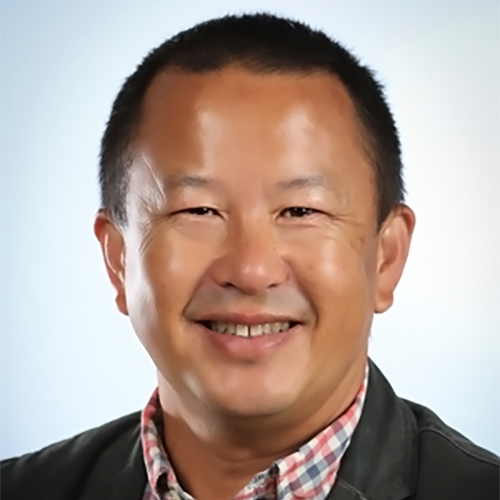 Pao Lor is an author, educator, and administrator whose memoir "Modern Jungles" offers unique insights into the Hmong American experience. - Wisconsin Historical Society Press
In his own ways, reserved, soft-spoken, pioneering, and independent, Pao Lor is a storyteller and educator who has dedicated his life to helping tell the story of the Hmong American experience.
Lor was born in Laos during the height of the Laotian Civil War or Secret War, a parallel conflict to the Vietnam War where the Hmong fought with the United States against communist forces. Tens of thousands of Hmong died during the war, and as their American allies withdrew and the communists targeted the Hmong in retribution, thousands were forced to flee their homes.
As a five-year-old boy, Lor joined thousands of Hmong who fled for their lives through the jungles of Laos in the aftermath of the conflicts. It was a perilous journey. Lor's parents and his sister died during the journey, but he and some of his siblings made it to Thailand.
After more than two years in Thai refugee camps, Lor and his family members boarded the belly of an "iron eagle" bound for the United States, first to Long Beach, California, and then eventually settling in Green Bay, Wisconsin. He hoped for a new life of comfort and happiness. Instead, Lor found himself navigating a challenging and unfamiliar world, adjusting to a string of new schools and living situations while diligently working to fulfill his family's hopes for the future.
Lor shares his account in his book "Modern Jungles," published by the Wisconsin Historical Society Press. His transformative story is one of perseverance, wisdom, and humility. He offers unique insights into Hmong's rich history and sophisticated, intricate cultural identity.
Lor went on to become the first in his family to get his college degree, and eventually worked as a middle and high school teacher and administrator. Today, Lor lives in Kimberly, Wisconsin, with his family. He is a Patricia Wood Baer Professor of Education at the University of Wisconsin-Green Bay and chairs the Professional Program in Education. Prior to joining UW-Green Bay, Pao also worked as a university academic advisor and college and high school soccer head coach. His Ph.D. in educational administration (2001) is from UW-Madison.
Today, in addition to Lor's dedication to preparing future educators, he focuses his research on the Hmong American experience, an emergent research area, and has published articles and given hundreds of presentations on Hmong American educational attainment, leadership, women, teachers, charter schools, and the Wat Thamkrabok Hmong experience.