Feature Story
Bouachao Xiong
Celebrating Wisconsin Visionaries, Changemakers and Storytellers
Blazing a trail
Visionary | Bouachao Xiong | 1962 - Present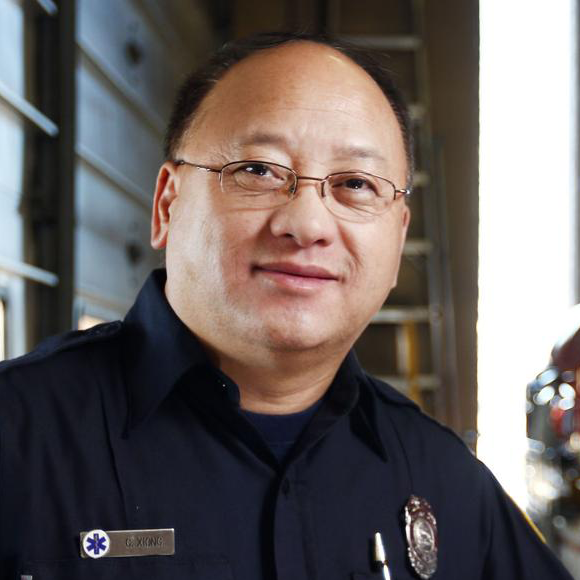 Bouachao Xiong is the nation's first Hmong American firefighter. He has helped protect his community and blazed a new trail for future generations to follow. - Eau Claire Leader-Telegram
Bouachao Xiong is a visionary who became the nation's first Hmong firefighter in 1991 when he joined the Eau Claire Fire Department.
In November 1978, Xiong, the son of a Hmong military leader who supported American troops during clandestine Laotian operations of the Vietnam War, fled his homeland of Laos in the hope of starting a new life in America. Like thousands of Hmong refugees, he survived a perilous journey through the jungle, avoiding communist soldiers and harsh conditions before making the arduous nighttime crossing of the Mekong River into Thailand.
Xiong spent 13 months in refugee camps before he was approved for resettlement in America, spending time in San Francisco and Wheaton, Illinois before settling in Eau Claire in 1981. He attended college before joining the Eau Claire Fire Department as an intern, and became a full-time firefighter in 1991. Xiong immediately began using his talents to engage the Hmong community, many of whom were unaware of the importance of smoke detectors, fire extinguishers, or even the existence of a fire department. He gave numerous fire safety seminars and created a translation guide for fellow firefighters to use when answering emergency calls at Hmong residences.
After responding to thousands of fire and EMT calls throughout his 26-year career, this visionary, who helped protect his community and blazed a new trail for future generations to follow, retired from the Eau Claire Fire Department in 2017. He still lives in Eau Claire with his family.