Women's History | BIG History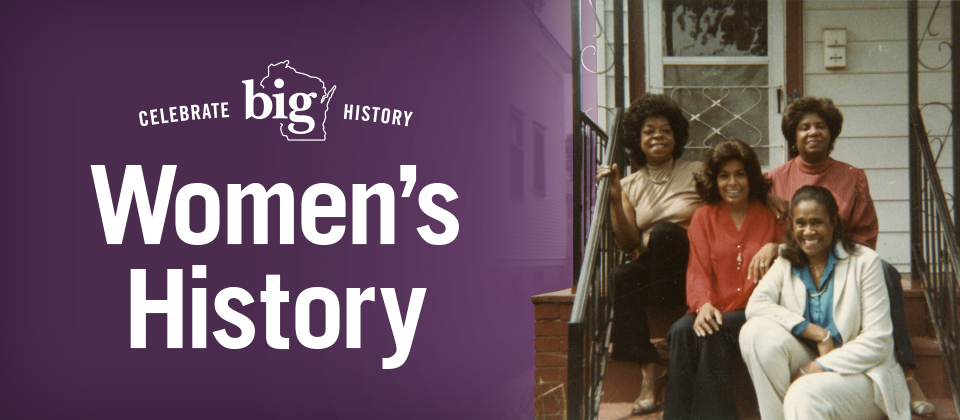 Women's History in Wisconsin
The Society is celebrating BIG moments in Wisconsin history, including the significant impact that women have had on the history of the state. Learn about this impact through the articles, artifacts, and other important items below that help tell the story of women in Wisconsin.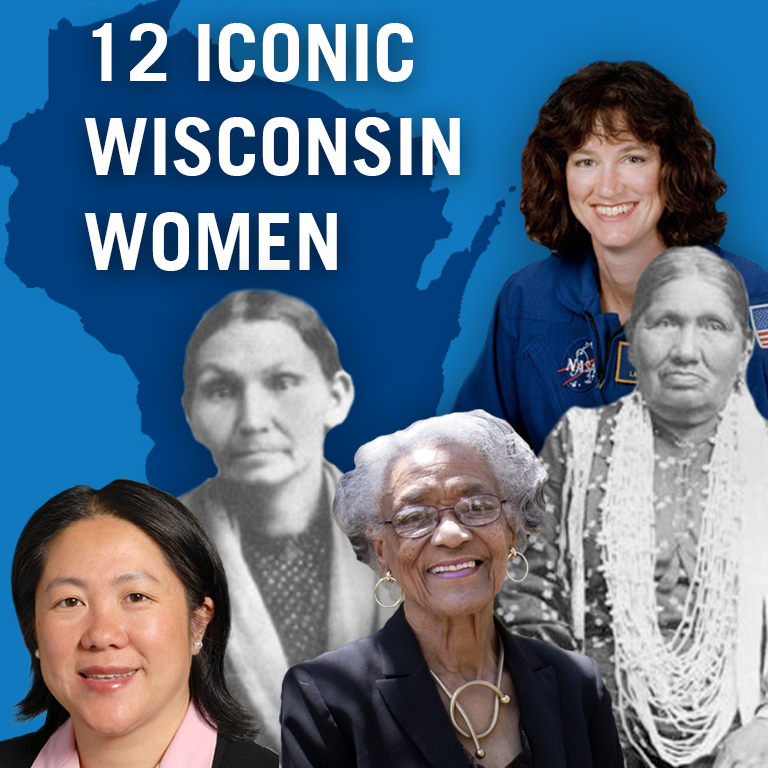 Iconic Wisconsin Women
Wisconsin women have made many contributions to state and national history, yet our textbooks often reduce women's history to the campaign for suffrage at the expense of everything else. While the right to vote was indeed an important victory for women, it's just one of many issues that women have sought to change. Wisconsin women of many races, classes and ethnic groups left their mark on our history.
This article explores the stories of 12 Wisconsin women overlooked by history. We hope it inspires you to take a deeper dive into the lives of the amazing women who shaped, and continue to shape, our state.
Learn More
Explore More Women's History
Learn more about women's history in Wisconsin and beyond through the historical essays below.
Fascinating Items from the Society's Historical Collections
The Society has over 20,000 items related to women's history available to explore in our online collection, and this collection is always growing. Explore some of these amazing items and the stories behind them below.
Compelling Images from the Society's Historical Collections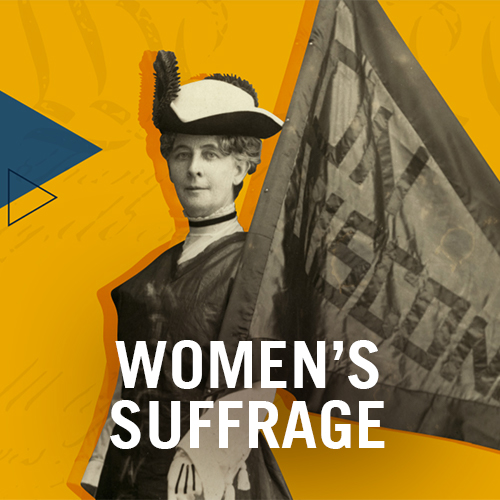 The Fight for Suffrage Continued
On August 26, 1920, the 19th Amendment went into effect and citizens of the United States could no longer be denied the right to vote on the basis of gender. Yet, the effort to achieve voting equality for women started decades earlier and for many Americans, the passage of the 19th amendment was just the beginning of the struggle for voting rights.
Explore videos, essays, artifacts, and photographs of the movement and struggles that shaped the movement to take the US one step closer to a true democracy. Learn more about the women who pioneered this movement in Wisconsin and see the materials they used to fight for their right to vote.
Discover the exhibits and educational materials that delve deep into the history of the movement and how we can view it through the lens of today and our continued fight for suffrage.
Learn More
Support the Preservation of Women's History