Textbook - Wisconsin: Our State, Our Story
General Information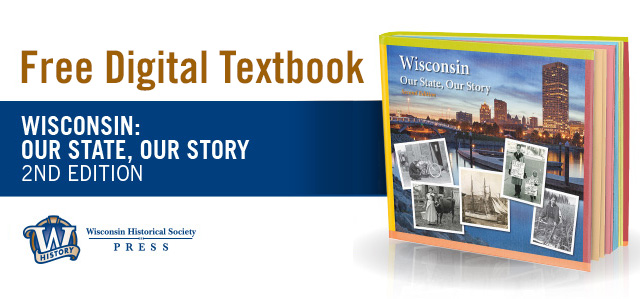 FREE DIGITAL DOWNLOAD FOR WISCONSIN: OUR STATE, OUR STORY
In support of our community of educators, we are making the digital edition of Wisconsin: Our State, Our Story and accompanying student resources available at no charge through the end of June. Each of the twelve chapters is packed with primary source research opportunities for Wisconsinites of all ages and is designed to meet or exceed Department of Public Instruction Social Studies Standards for students in grades 3–5.
Educational Publications

Introduce middle school readers to Wisconsin history with our kid-friendly books.
Field Trips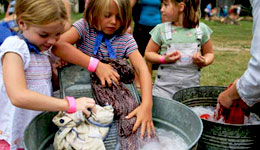 The Wisconsin Historical Society has a wide range of field trips that correlate to key subjects from the textbook and 4th-grade Wisconsin Model Academic Standards.
More About 2nd Edition Textbook
Use "Wisconsin: Our State, Our Story" to reach all learners, encourage critical thinking and invite students to become eyewitnesses to the past.
Refine Search
For more information on 1st Edition 4th-Grade Textbook Materials
Have Questions?
Need help implementing textbook content in your classroom? Contact us and we can help!